Aspire PockeX Box Kit
Add to order: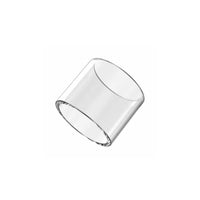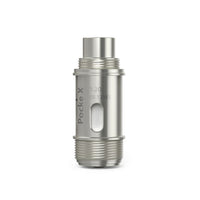 After extensive customer feedback the PockeX box is here to satisfy the demand for a fresh new PockeX style. Presented as ultra-compact box mod device with airflow adjustability and a sleek, new innovative design.
Crafted from exquisite textured high-quality materials, the all-new PockeX Box is presented in a range of meticulously created colours, bringing a sterile and elegant look to this rugged all-day AIO device. The PockeX Box has a beautifully constructed side-by-side architecture, which enables the PockeX Box to provide a more integrated appearance.
The airflow control ring allows you to adjust for either a smoother airflow or a tighter draw; The rectangular air inlet at top of the tank, coupled with the unique U-shaped circulation airflow, greatly improves the airflow efficiency, providing you with a stronger throat hit.
The 2ml PockeX Box is available in 5 colours: Turquoise Green, Date Red, Navy Blue, Grey and Black.  
Contents:
1 x PockeX Box Device (2000 mAh)
1 x PockeX Box Tank (2.6 ml, 0.6Ω Coil preinstalled)
1 x 1.2Ω Coil
1 x Glass Tube
1 x Type-C Cable
1 x User Manual
1 x O-rings Pack
Features:
Size: 50.9 x 26.5 x 86.4mm
Weight: 149.8 g
Tank Capacity: 2ml
Material: Stainless Steel/Plastic
Battery Capacity: 2000 mAh Built In
Charging Port: 2A Type-C
3 Battery Indicator Lights
ASP Chipset
Bypass output
Resistance: Stainless Steel 0.6Ω U-tech coil (18-23W, Pre-installed)
Resistance: Kanthal AF 1.2Ω U-tech coil (10-12W)
Express Shipping is included for free on all orders over €40. Otherwise shipping costs €3.50.

Once your product has shipped delivery usual takes approx 24 - 48 hours.

You can return your product up to 14 days after receiving your order as long as the products have not been used or opened.