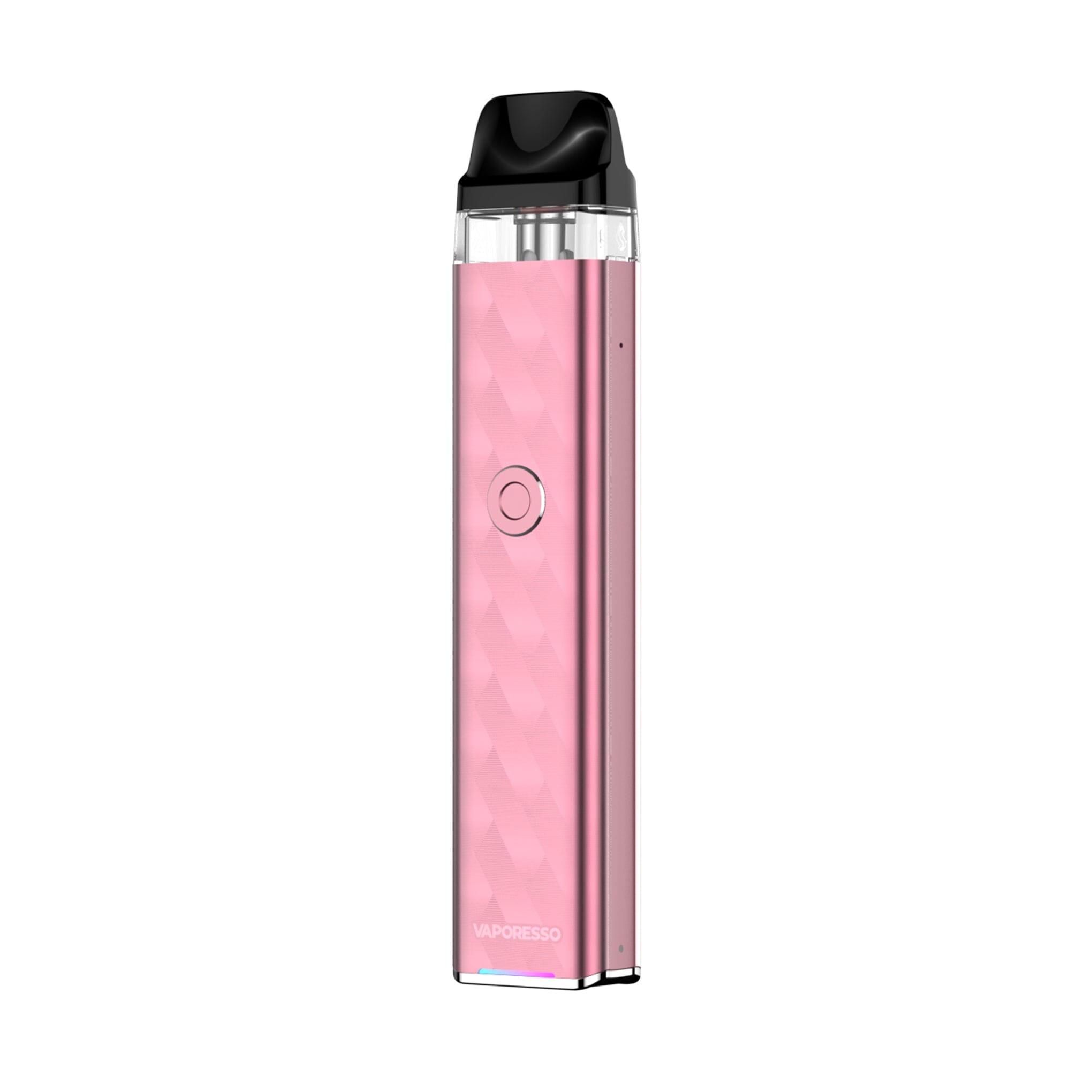 Vaporesso XROS 3 Kit
Add to order:
The Vaporesso XROS 3 Kit is a revolutionary vaping device designed to provide a seamless and customizable vaping experience. The device boasts a compact design and is easy to use, making it ideal for both beginners and experienced vapers. The kit comes with two different pods that allow you to switch between different resistance levels, providing you with the freedom to customize your vaping experience to your preference.
Contents
1 x Vaporesso XROS 3 Device
1 x 0.8ohm XROS Pod
1 x 1.2ohm XROS Pod
1 x Type-C USB Cable
1 x User Manual
1 x Warranty Card
Features
Adjustable Airflow Control: The XROS 3 Kit features an adjustable airflow control system that allows you to customize the amount of air that flows through the device, providing you with a smooth and satisfying vaping experience.
Multiple Pod Options: The kit comes with two different pods with varying resistance levels, allowing you to switch between different vaping styles and preferences.
Long Battery Life: The XROS 3 Kit is powered by a 1000mAh battery that provides a long-lasting vaping experience, ensuring that you don't have to recharge the device frequently.
Type-C USB Charging: The kit comes with a Type-C USB cable that allows for fast and convenient charging, ensuring that your device is always ready to use.
User-Friendly Design: The XROS 3 Kit is designed to be user-friendly, with a simple yet elegant design that makes it easy to use and maintain.
LED Indicator: The device features an LED indicator that displays the battery level and other important information, making it easy to keep track of the device's performance.
Express Shipping is included for free on all orders over €40. Otherwise shipping costs €3.50.

Once your product has shipped delivery usual takes approx 24 - 48 hours.

You can return your product up to 14 days after receiving your order as long as the products have not been used or opened.